---
Water is in growing demand and many solutions are often harmful to the environment. WPT aim to produce sustainable, ethical water pumping solutions which in turn reduce environmental impact and damaging emissions from: drinking water, food production, energy conversion and flood management.
Born from finding a solution to a problem that needed solving, our products have been developed to be simple, sustainable and long lasting.
Our flagship product, The Papa Pump®, is an innovative and award winning Water Powered Pump, which has been sold to and installed by thousands of customers globally, providing positive financial, environmental and social impacts to individuals, businesses and communities.
Based in North Cornwall, UK, we are proud of our Cornish roots; with Cornwall having a long history of pioneers and inventors and in more recent years being at the forefront of many renewable energy innovations and schemes.
WPT is a privately financed business and strive to provide affordable long term water solutions for the good of people and the planet.

Our systems are used by customers worldwide:
1993

1993 - Where It All Began

Phil Selwyn invents & develops an alternative to the traditional ram pump, utilising a flexible rubber 'Venturi' valve.

1997

1997 - Protection Granted

The first of many patents granted for the Papa Pump.

1998

1998 - First Product Sold

The first metal version of the Papa Pump sold.

2010

2010 - Product Evolution

The Papa Pump design is refined using a new injection moulded engineering composite material.

2013

2013 - 1000 Units

1000 Papa Pumps sold worldwide.

2014

2014 - The Seradisc Is Born

Due to customers feedback about traditional filters, The Seradisc screen filter is produced.

2015

2015 - Developing New Solutions

The Hydromentum rainwater system & The Venturo large scale pump start development.

2017

2017 - Further Development

The Sureflow, Matrix and Jetstream are designed.

2020

2020 - E-commerce is King

In the midst of the global pandemic, a greater need for e-commerce called. WPT begin selling via new online platforms.

2021

2021 - Digital Development

A new website is launched along with continued international e-commerce channels.
---
Our global team and trusted partner advisors have a diverse range of experience and skills in engineering, design, international trade, sciences, accounts, sustainability and education and are complemented by a team of trusted expert advisors; whom all share the companies vision, values and ambition.
Phil Selwyn
Founder/CEO
Phil has exhibited a keen interest in engineering, innovation and the environment since childhood, which continues to this day.
After studying engineering at college, Phil started his business career and has operated his own businesses since the age of 22 and has utilised these skills towards the development of WPT and the unique technologies that exist within the business.
Phil believes that water is a very undervalued resource which we are still only beginning to understand and his prolonged ambition is to assist in promoting technologies and advancemnets in the water sector that enable better, more effective and efficient utilisation of this valuable and unique resource for the benefit of all.
Ellen Hockin
Office Manager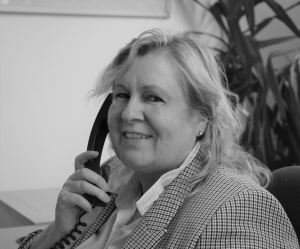 Ellen has decades of experience in admin, sales, accounts and HR. She has worked alongside Founder and Technical Director, Phil Selwyn since 1997. Contact Ellen for all invoice/admin/general enquiries – if she cannot help, she will know someone who can.
Outside of work Ellen enjoys crafting and spending time with her grandchildren.
Dana Selwyn
Operations Officer
Having grown up surrounded by coast and countryside, Dana has had an interest in environmental issues from a young age. She has a sound understanding of the products & applications and utilises her skills in education and communication to oversee operations.
Outside of work Dana is a busy Mum to 3 young children and enjoys walking and sea swimming – when she can find the time!
Jacob Rundle
Systems & Support Engineer
Jacob studied engineering at the agricultural University of Harper Adams and now enjoys the technical challenges of different customer installs and enquiries alongside R&D and aiding with the teams social media presence.
Outside of work Jacob enjoys playing rugby – which explains the occassional bumps and bruises on his face!
Luis Mulet
International Sales Consultant
Luis has extensive expertise in international trade policy and is experienced in foreign investment, business development, project management, strategic thinking, customer and client relationships, strategic planning and contract negotiations. He is a keynote speaker on future trends, innovation, trade and investment.
Getabicha Weldekidan
International Representative
With degrees in Engineering and Business, Getabicha has a wealth of experience with globally active companies and assisting them to grow their market strategies.
Outside of work Getabicha enjoys spending time with his family and football.
Heather Selwyn
Sustainability Manager
Heather started her career in the nuclear industry which led to specialisation of safety and risk management in Europe and Australia. She developed these skills and has advised extensively within the aviation and nuclear sectors. She currently lives with her husband and family in Australia, is a keen enthusiast and advocate for renewable energy and is an energy coach. Heather is also the WPT distributor for Australasia where her knowledge of energy and engineering are well placed in advising individuals and corporations alike.
Ethan Gwynn
Engineering Apprentice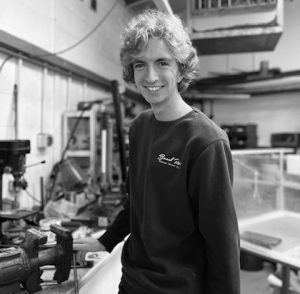 Ethan has previously studied mechanics and bodywork and has a keen interest in how things work and enjoys problem solving. He is currently studying an Engineering Operative course as part of his apprenticeship with WPT.
Outside of work and study Ethan enjoys walking with his dog Meg and socialising with friends.
Eno Quirk
Translations & International Sales