---
Papa Pump®
The Pump that uses no fuel!
---
The multi-award winning and internationally patented Papa Pump®, is the world's first and only injection moulded, composite water powered pump.
Powered only by a flowing water source such as a spring, stream, creek or river, the Papa Pump® uses patented 'Venturi' valve technology, to pump water to great heights and distances.
Lifetime Water
The Papa Pump® system is a simple, efficient, LONG TERM solution that is designed to provide free water for decades.
Save Money & Time
Reduce the future cost of all water bills, associated fuel and maintenance costs.
Free Water
Get free water for your lifetime with the Papa Pump® and secure it for future generations.
Environmentally Friendly
The Papa Pump® uses zero energy & produces absolutely no carbon emissions!
Small & Light
With a small & light pump design, it is easily transportable to remote locations.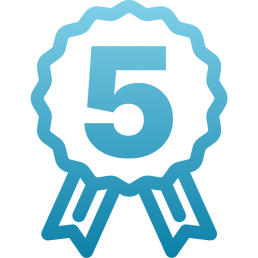 5 Year Guarantee
The Papa Pump® lasts a lifetime... we offer a full 5 year guarantee to prove it.
Easy To Maintain
The Papa Pump® is simple, easy and cheap to maintain.
Shop Papa Pump®Here
The Papa Pump is available to purchase globally via Water Powered Technologies Directly, Amazon and distributors.
---
Typical sector uses for our products will be found below, however we know that our technology has the potential to be used in many different sectors that aren't listed. If you think that you may have a suitable application please contact us to discuss.
---
Multiple Papa Pumps can work in parallel using the same infrastructure, so you can maintain one pump while the others provide continuous water delivery.
If your supply flow is large and you need more water delivered, you can use a multi pump system. A number of pumps can be installed in parallel with delivery via a manifold. This allows for continuous operation during servicing, flexibility during low flows, and the use of a single delivery pipe. The major part of the cost is infrastructure, so buying extra pumps doesn't mean multiplying the unit cost.
Take me to multi-pump performance information
---
For applications requiring higher delivery heads than attainable from single stage pumping (over 150m) – multiple pumps can be utilised in a 'Daisy Chain' configuration.
These high-altitude applications would usually utilise multi-pump configurations at the source and reducing accordingly at each stage of the Daisy Chain. Sureflow valves can also be utilised to ensure that the system operates if water supply decreases.
---
WPT have developed an 'AGRI' version of the Papa Pump which is specifically designed for applications where pumping is required for non-potable uses.
This includes livestock and irrigation and therefore does not require the use of materials approved for human consumption. Although manufactured to the same high-quality standards as the 'Blue' Papa Pump, the Agri Pump delivers greater affordability and long term cost savings to a wider range of customers who will benefit from this unique product, with the cost and environmental advantages of requiring no electricity or fuels to operate.
Shop Papa Agri Pump
The Original Metal Papa Pump
For some applications or personal preferences the original metal pump may be more suited.
The Metal Papa Pump is made from high quality Stainless Steel and Bronze yet has the same internal workings at the composite pump models.
These Papa Pumps are particularly more suited to customers pumping to greater heights.
The first of these pumps installed 25 years ago are still in action, pumping water 24/7.
Contact us for more information about the Metal Papa Pump or take a look at the manual here.
---
We believe that our products should be within reach for all who could use them, which is why we are proud to offer a 'payment partnership' plan to all users who reside outside of the the U.S.A, Europe, Australia and New Zealand.
More Info